Welcome to 247 Breakdown.ie
24 Hour Breakdown Recovery Service in Dublin, Home Starts for Cars, Trucks & 4x4s, Vintage Car Transportation, Unwanted Car Removal, Call Us 24 hours 085 1515089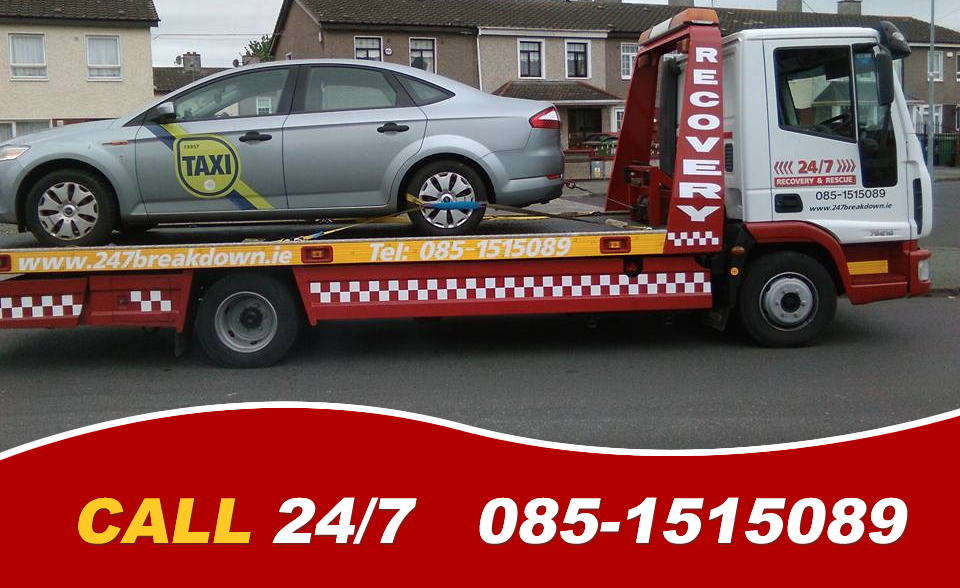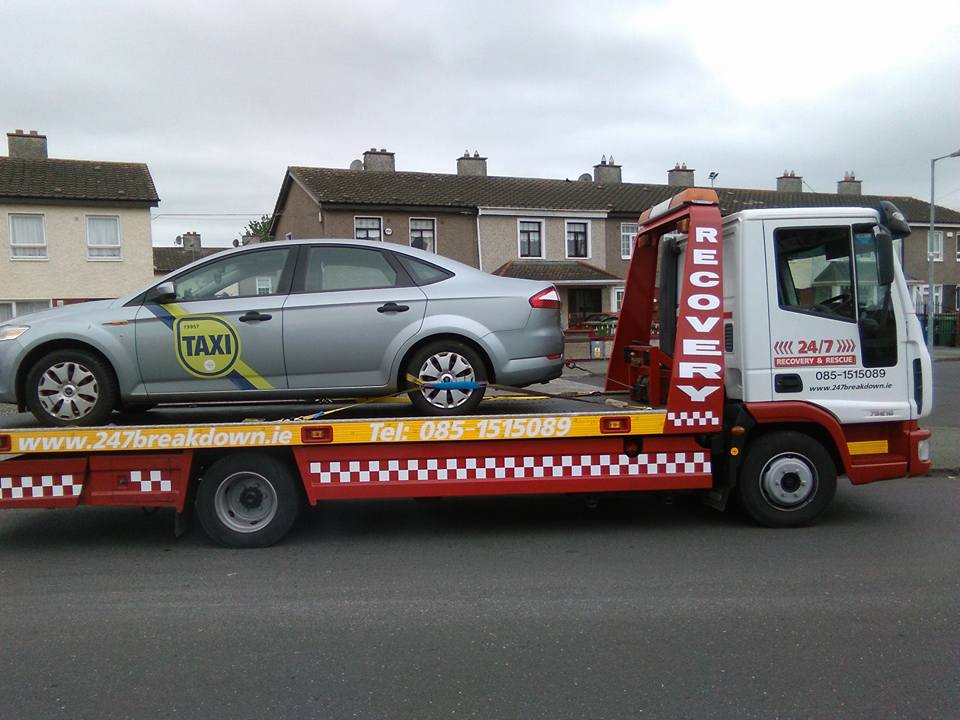 Car Tow Dublin
24/7 Recovery & Rescue deals with all aspects of motor recovery, accident and emergency, home start and full breakdown, transport and storage. From our depot in Blanchardstown we have successfully provided a dedicated service both to business and the public in all of Leinster & surrounding counties. 24/7 Recovery & Rescue only employs qualified technicians therefore our customers can be guaranteed a swift and professional service 24 hours a day, 365 days a year.
We have over 20 years of experience in the car industry - we know what we're doing!
Arguably most importantly of all, after enduring such an aggrieving situation as breaking down, you want a service that is polite, friendly and efficient, wasting no time in getting you and your vehicle to the best possible destination.
When you need breakdown recovery or a car tow then you require a service that can promise exceptional response times in conjunction with secure and stable professional handling of your vehicle. We provide breakdown recovery and car or truck towing service in Dublin area.
Vehicle Service
If you have chosen for us to store your car our care, we can give it a complete service – a very popular and convenient option for custmers.
Crash Repairs
If your vehicle has suffered any sort of damage, bodywork or otherwise we can repair it for you. Ask us about this service for more information.
Valeting Service
If you have chosen for us to store your vehicle in our care, we can give it a complete valet service – your car will feel brand new upon its return.
Vehicle Storage
We can store your vehicle after collection for as long as you need. Our facility is extremely safe and very secure. Ask us for more information.
Car Tow Dublin
Vehicle Recovery Dublin
Tow Truck Dublin
Car Tow M50
24/7 Breakdown Assistance Dublin
Towing Service Dublin
Car Breakdown Dublin
Recovery Truck 24 Hour
24 Hour Tow Dublin
Breakdown Recovery Dublin
Jumpstart Dublin
Recovery Truck Dublin
Dublin Towing Service
Wrong Fuel Dublin
Car Breakdown Dublin
Bus Breakdown Dublin
Truck breakdown Dublin
Vintage Car Transport
Roadside Assistance Dublin
Vintage Car Transportation
Secure Vehicle Storage Dublin
Car/Truck Valeting Dublin
Crash Repair Dublin
Truck Recovery Dublin
Vehicle Recovery Dublin
Tow My Car

AA Approved Recovery Agent