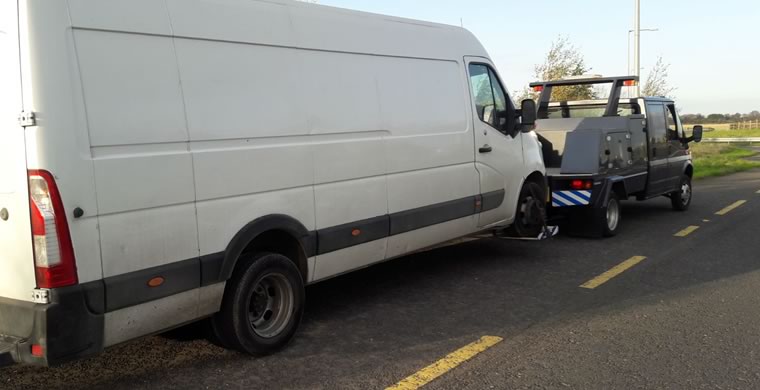 Looking for Commercial Vehicle Towing Dublin? If you own a commercial vehicle like a bus or a delivery truck, boat or digger, then you absolutely need to know a reliable on road service provider. We at 24/7 Breakdown will take care of all your fleet recovery needs!
Get a Free Quote Ask a Question
If you regularly operate a commercial vehicle like a bus, delivery trucks etc. then you also need to make sure that your vehicle has insurance. Before getting a commercial vehicle on the road you should always follow certain precautions, and knowing a reliable on road service provider would give you the peace of mind that you require.
What will you do if your vehicle meets with an accident on the road? Well the first thing that you need to do is contact a reliable towing service to get your vehicle off the road quickly, in order to clear the path for other transportation.
Commercial Vehicle Towing 24/7
You need to make sure that the cost of the damage suffered by you is recoverable so as to minimise the loss in your income. For all these services what you need is expert assistance and 24/7 Breakdown will provide it for you.
We offer commercial towing and insurance services in and around the Dublin area. To avail these services all you need to do is call our helpline number and we will get you all the assistance that you require, both on and off the road.
At 24/7 Breakdown our tow trucks are equipped to transport an assortment of commercial vehicles of varying weights and sizes. Just one call and our technicians will reach you wherever you are and provide you with every kind of assistance.
24/7 Breakdown offers it's emergency commercial towing and vehicle insurance services in all of the Dublin area. Our technicians are fast, efficient and polite. They will make sure that your experience at 24/7 Breakdown, Dublin is a happy one.
Once you put your trust in us, we make sure that we don't let you down. All our services are available throughout the year at all times of the day.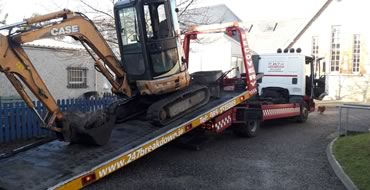 Benefits of Commercial
We will get to you 30 min*
Professional Tow Experts
We'll help you re-fill to get going
We Come to You Anywhere
Emergency Towing 24/7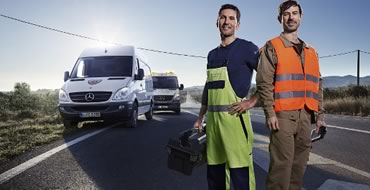 Why Choose Us
Arrive on the time
Fully qualified mechanics
Specific time slot and callout
Work efficiently & minimise disruption
Fast reliable local towing service
Fleet Recovery in Dublin
We use 24/7 Breakdown for our Fleet Recovery and our contact for insurance jobs we need done. As a large courier company in Ireland we need the likes of Peter and his team because we know we can reply on him if we ever need assistance.
Written by:

Derek in Dublin