All Vehicle Towing Dublin – Need a quick and secure way to tow a any vehicle? Are you in desperate need of a prompt towing service for your Motorbike, Bus, Truck or Jeep? We at 24/7 Breakdown are at you towing and recovery service you need!
Get a Free Quote Ask a Question
If you are stuck on the road because of a broken down vehicle which needs to be towed to the nearest Dublin mechanic the only option would be to call a towing service. We provide reliable towing services for all kinds of vehicle, big or small. Therefore if you need a towing service to transport your bus, Car, Vintage Cars, Vans, Trucks, Motorbikes, Bus, Minibus, Coach etc we will do it for you.
Whatever type of vehicle you need towing for we have the equipment for it. If your vehicle was in an accident or it suffered a breakdown in the middle of the road, a broken down vehicle needs to be removed from the road rapidly, in order to free up the path for other traffic to pass.
Even if your vehicle is something small like a motorbike or something as big as bus; if it needs towing we get it done.
24/7 All Vehicle Towing Dublin
24/7 Breakdown offers it's emergency vehicle towing services in all of the Dublin area at all times and throughout all days of the year. Even if you need our services at midnight, in the middle of nowhere, we have got you covered. The 24/7 team will reach you anywhere and anytime in Dublin.
Tow Truck for Motorbikes
Tow Truck for Boats
Tow Truck for Coaches
Tow Truck for Minibuses
Tow Truck for Jeeps
Tow Truck for Buses
Tow Truck for Diggers
Tow Truck for Trucks
Tow Truck for Vans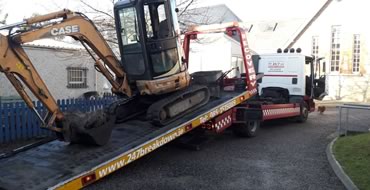 Benefits of Commercial
We will get to you 30 min*
Professional Tow Experts
We'll help you re-fill to get going
We Come to You Anywhere
Emergency Towing 24/7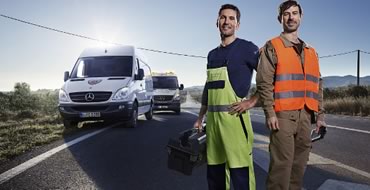 Why Choose Us
Arrive on the time
Fully qualified mechanics
Specific time slot and callout
Work efficiently & minimise disruption
Fast reliable local towing service
Motorbike Towing in Dublin
I used Peter in 24/7 Breakdown to bring my Motorbike to my local garage for repairs. Peter was on time and had the proper equipment to transport my motorbike safely. Nothing more I could ask for. Excellent service.
Written by:

Patrick in Dublin

All Vehicle Towing Dublin
Breakdown 24/7 Frequently Asked Questions
Before you contact us you may have a few questions. We'll answer our most popular questions here:
🚦 How much is a Car Tow?
The price of a car or vehicle tow can cost varies. There is a number of aspects that will effect the price of a car tow.
The distance of the tow
The weight of the car
Just to name a few. You can request a quote from us and we'll give you a detailed breakdown of the price.
🆘 Do you do Breakdown Recovery?
Yes, we of course do breakdown recovery. Our team of towing technicians will attend you at the side of the road anywhere in Dublin and surrounding counties in your time of need. Just give us a quick call 24/7 on
0851515089
info@247breakdown.ie
Click to Get a Free Quote
We work around the clock so just call.
🔋 Can You Replace a Car Battery?
Yes, we offer a Car Battery Replacement service. At your home, work or at the roadside we are fully stocked with the most popular car batteries at all times. You can call us for a free car battery replacement quote.
🚧 What can you Tow?
We can Tow pretty much anything you can think of. Here is a list of our most popular tows:
Cars
Vans
Trucks
Minibus
Coaches
Motorbikes
Boats
Trains
And a lot more. If you have a special requirement please get in touch and we can work out a custom plan for you.