Needing Car Towing Dublin can be a pain. Need a quick and safe way to get your car from A to B, a mechanic or to the scrap yard!? Are you in dire need of a prompt car towing service? We at 24/7 Breakdown are here to save the day!
Get a Free Quote Ask a Question
Sometimes a broken down car may be beyond repair and the only option would be to tow it to the nearest mechanic. Same stands for a car which was in an accident. A damaged car needs to be removed from the road quickly, in order to clear the path and save you from abuse.
All of these situations call for the need of a safe, secure car towing service. When you suffer from a breakdown in the middle of the road, what you require is prompt and professional assistance.
24/7 Breakdown offers expert towing services in and around the Dublin area. Whether you are in Dundrum or Blanchardstown, Cabra or Clondalkin our team at 24/7 Breakdown will reach you within the shortest time possible.
24/7 Car Towing Dublin
We offer emergency car towing services in all local areas of Dublin. We will reach you in the remotest of places in the Dublin region in the shortest time possible 24 hours a day. If you need a car towed you just need to give us a call and leave the rest to us. Even if you are stranded in the middle of nowhere, you can rest assured that we will find you.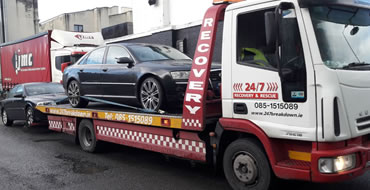 Benefits of Commercial
We will get to you 30 min*
Professional Tow Experts
We'll help you re-fill to get going
We Come to You Anywhere
Emergency Towing 24/7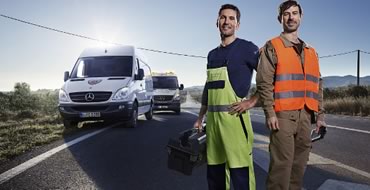 Why Choose Us
Arrive on the time
Fully qualified mechanics
Specific time slot and callout
Work efficiently & minimise disruption
Fast reliable local towing service
Car Park Towing in Dublin
I used Peter in 24/7 Breakdown for Car Towing in Dublin City Centre. Peter was on time and had the proper equipment to tow my car safely without any damage. Excellent service from Peter and his team.
Written by:

Kate in Dublin